-Quick Walkthrough new content:
Tricia : Go to class in school.
Keara: Visit Jerry's house on the map.
Wild Summer: After Keara's route, go to the kitchen in Smith's house.
-(Optional) Go to space and go inside the big portal. Visit the 4th dimension to pick where you left off specific routes. For now you can do that only with 5-6 characters, I'll add the rest later this week.
-New quest helper now tracks every single quest on your list all the time. Removing the ones you're not on.
Get Rick and Morty - A way back home
Comments
Log in with itch.io to leave a comment.
ETA on next update? Within like 2 weeks or?
Also guys, don't play it on itch.io, download it and use winrar/7zip
More Gazorpian content please
This and much more issues like no backgrounds are happening to me in the latest update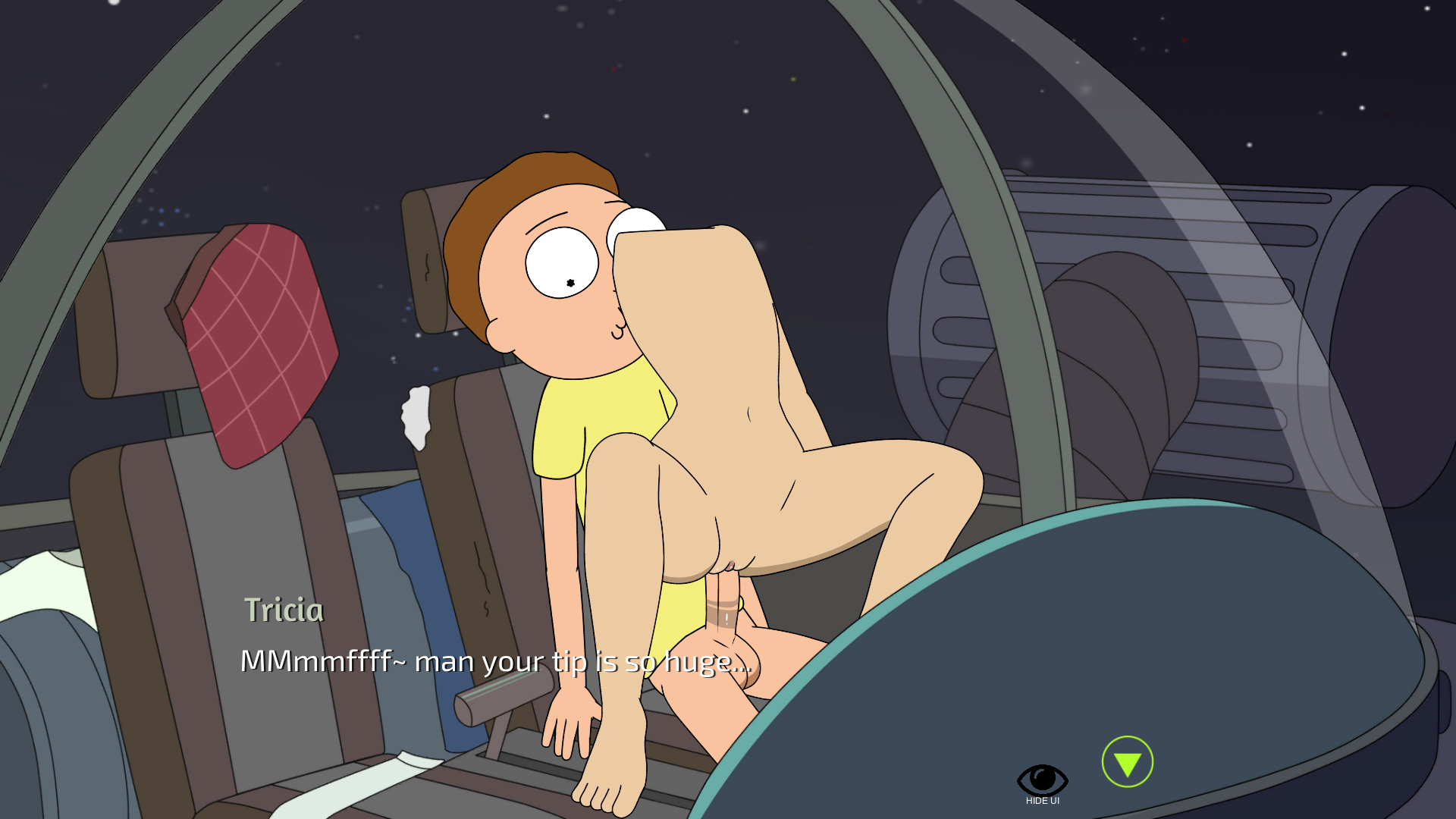 Anyone have quest remain after you complete them
how do i download it correctly?
When will the next update come out?
If the game window is not active (for example, you're replying to a comment), when you click back on the game window it can select multiple actions simultaneously. Such as, choosing to go Outside and also initiate a conversation with Summer, who happens to be standing behind the travel button you're clicking.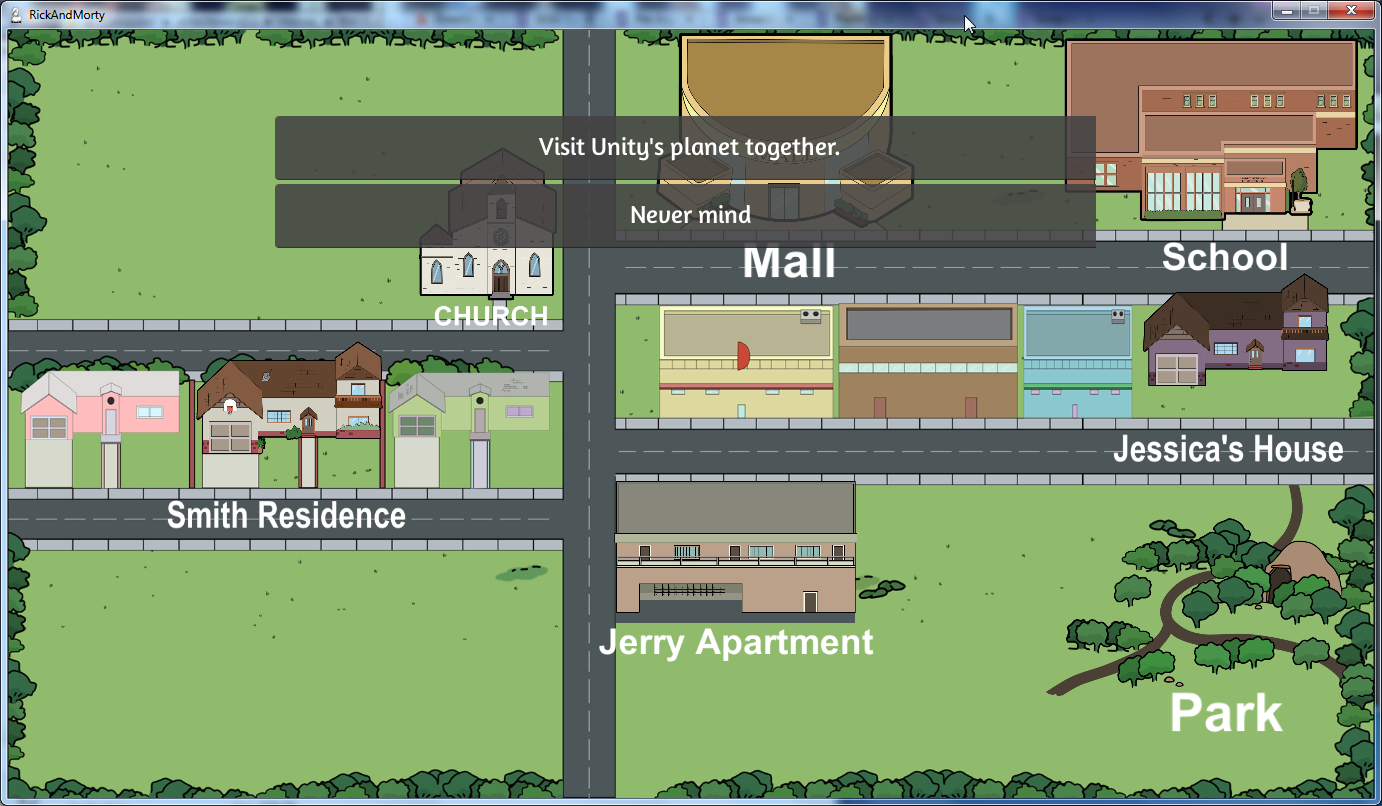 This breaks the game.
If you Never mind out of the conversation, you're taken back inside, but the Map no longer functions. You cannot travel until you exit the game and relaunch.

How about adding gallery?
At the Smith Residence, travel to the Basement (Mindblowers). This is the bottom-most travel option (scroll down)